Name:
Heartseeker Style
Element:
N/A
Rank:
S-Rank
Skill Requirements:
S-Rank Weaponry & S-Rank Sensory
Backstory:
The projectile style is known as "Heartseeker Style" and is famous in the Leaf.
The style requires the user to be a master of analyzing enemy movements and calculating reactions to place the target on a 3-D plane.
Further, Fuuma are known for launching multiple attacks at once, placing as many weapons in their hands to barrage at their opponents in many cases, this comes at the cost of accuracy, for hopes of more damage.
The Heartseeker style is much more deadly, as for every projectile that misses, the next one is more accurate, analyzing every reaction and dodge, several projectiles are often thrown in a blur, and inescapable barrage that comes from every angle and predicts dodge patterns.
This style gained particular note of use against airborne demon, who prided themselves on usage of wings for airborne mobility, but could never get close to a wielder of the Heartseeker style.
Appearance: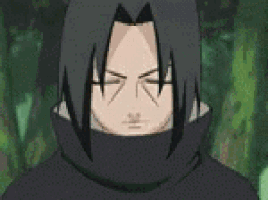 User remains rooted in place, throwing a barrage of projectiles.
Handseals:
N/A
Duration:
Indefinite
Cooldown:
N/A
Range:
Self - Increases weapon throwing range to 200 meters
Damage:
Strength + 150
Speed:
Everytime the opponet moves, projectile throwing speed is increased by 20. (This includes blocking and evasion)
Health:
N/A
Stat Boosts:
+50 Dexterity
What it does:
User unleashes a barrage of thrown weaponry, shuriken, kunai, senbon, etc. at great speeds. In exchange, the user must give up all mobility.
Character Specific:
Fuuma clan, clan head knowledge.
Wordcount to learn:
3,000
Chakra/Stamina Cost:
10 stamina per thrown weapon.
Canon or Custom:
Custom